How to Install the AMC App on Amazon Firestick
AMC, originally American Movie Classics, is an American television network that provides viewers with classic movies and original TV series. Among these series are the world-class, award winning Breaking Bad, Better Call Saul, Mad Men, and The Walking Dead. If your favorite TV series air on AMC, you will definitely want to know how to install the AMC app on the Amazon Firestick. The good news is it's quick and easy. Please follow this guide to learn how to install and watch the AMC App on the Amazon Firestick.
With the AMC app, you can watch all your favorite AMC Network TV Series. Once you login to your TV service provider, you will be able to access AMC Network content via on-demand video. The AMC App also lets users download all their favorite shows and movies to watch offline.
Installation Steps:
To install the AMC App on Firestick, please follow these instructions:
Step 1. Go to your Firestick home screen and select the search option.
Step 2. Once the search box opens type in 'AMC App' and hit the next button.
Step 3. On the following screen, AMC app information will display. Select the 'Get' or 'Download' button.
Step 4. This will start the installation process. Once complete you may open the AMC App.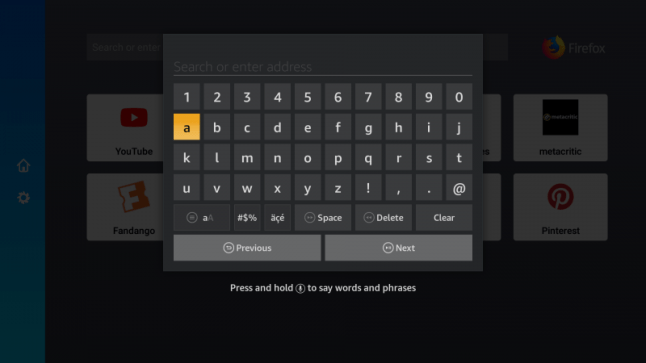 How to Activate the AMC App on the Amazon Firestick
Step 1. Open the Firestick home screen and under the apps section select 'AMC App' to launch the App.
Step 2. Once the App is open, locate and write down the activation code.
Step 3. Visit  www.amc.com/activate and enter in the activation code you wrote down in the previous step.
Step 4. Login with your TV provider login credentials.
Step 5. Done! Now you can watch your favorite AMC TV series from the AMC Firestick.
Also Visit: